This page gives you some more information about us, the people behind the research project BIMAAR and this website:
PRINCIPAL INVESTIGATOR
Astrid Haas
I studied English and American Studies, Art History, and Modern History at the University of Münster, Germany, and the College of William and Mary, USA. I received my Ph.D. in Münster in 2007. In 2016, I obtained a postdoctoral degree from Bielefeld University, Germany.
From 2007-2021, I worked as a visiting professor, researcher, and lecturer at different universities in Germany. I taught American and Inter-American Studies in Bielefeld and Wuppertal and Academic English in Gießen. In 2019, I obtained a Marie Curie Research Fellowship from the European Union. This enabled me to join the Institute for Black Atlantic Research at the University of Central Lancashire in the UK as a researcher.
In 2023, I joined the Department of Foreign Languages at the University of Bergen, Norway, as an Associae Professor in American Literature and Culture. See my website for more information about my work: WEBSITE ASTRID HAAS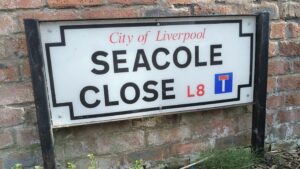 FURTHER CONTRIBUTORS TO THIS WEBSITE
The following people have contributed to individual sections of this website (some of which are yet to be published):
University of Central Lancashire, UK
Jennifer Webster (different texts and online resources).
Bielefeld University, Germany
Vanessa Barcelos (online resources on Mahommah Baquaqua).
Hatice Dicle Erdogan (online resources on Mary Prince).
Jasmine Hunt (online resources on Josiah Henson).
Mareike Klemz (online resources on Mary Seacole).
Eva Mainusch (online resources on Paul Cuffe).
Omar Sierra (online resources on Samuel Ringgold Ward).
Katharina Steinschulte (online resources on Juan Francisco Manzano).
Irina Zudina (online resources on Olaudah Equiano).
All contributors have given their consent for their work to be used and their names to be listed here.
---